Regular price
Sale price
$22.00 USD
Unit price
per
Sale
Sold out
Choose the GodDess™ Comfy Push-Up Side Buckle Corset Bra for all-day comfort and support. Its wireless, adjustable design enhances your bust's shape and boosts confidence without discomfort!
Hear What Our Happy and Satisfied Customers Say About GodDess™ Comfy Push-Up Side Buckle Corset Bra!
Andrea Wilson, UK
"I'm a C-cup and the GodDess™ Comfy Push-Up Side Buckle Corset Bra is everything I'm looking for in a wireless bra! It's soft, supportive, flexible, and not constricting. I was wowed on the first day of wearing it! This product has no design flaw. No uncomfortable side seams and no underwires that dig in and cause chafing. I like the fit, design, and the overall support it gives. Highly recommend!"
-
Prima Wartchow, USA
"I have a nickel allergy so my skin can't tolerate a lot of metal. I am also petite and an apple-shaped girl. I tried on a bunch of bras, and the GodDess™ Comfy Push-Up Side Buckle Corset Bra is by far the best! I was pleasantly surprised to find this bra comfortable and supportive. It does have some decorative details but they aren't itchy. I would usually take my bra off as soon as I got home from work. This one I can keep on all evening and I don't even notice. Can't see any wires through shirts. It's totally smooth on the front. It's just perfect and I'm definitely reordering!"
 -
Why It's Important to Choose the Right Bra Size & Type
Ill-fitting bras or underwires that dig uncomfortably into the skin can be a source of significant discomfort, often leading to the desire to completely forego wearing bras. The temptation to ditch bras altogether is understandable, yet the consequences of prolonged bralessness can extend beyond short-term relief. For individuals with a C-cup size or larger, the potential for long-term sagging becomes a legitimate concern that should be taken into consideration.
Beyond the impact of poorly fitting bras, various other factors play a crucial role in determining the shape, size, and firmness of one's breasts. Weight fluctuations, the passage of time, pregnancy, and breastfeeding can all contribute to changes in breast appearance. As the body adapts to these life stages, the breasts can undergo alterations that influence their overall form and structure.
Rather than opting for an extended period of going without a bra, a more beneficial approach is to seek out a bra that is not only comfortable but also fits impeccably. The right bra offers essential support, working to counteract the natural effects of gravity and helping to maintain the breasts' natural contour. By investing in a bra that fits well and provides adequate support, individuals can help prevent the loss of shape and promote breast health.
A properly fitted bra goes beyond just ensuring the breasts stay lifted and shapely. It can also contribute to overall comfort and well-being. A well-fitting bra minimizes the risk of skin irritation, chafing, and discomfort that might arise from a bra that doesn't match one's body contours. Moreover, it reduces the chances of scarring and chronic discomfort that can result from bras that don't provide proper support.
-
Product Features:
Adjustable Design


The GodDess™ Comfy Push-Up Side Buckle Corset Bra offers a custom fit for any body type and cup size range! Our garment features adjustable innovative side buckles and 3-level push ups that let you choose the ideal lift for any outfit. So whether you have small boobs or larger busts,  finding the perfect bra size won't be a problem as it comes in sizes S-4XL.
Cleavage Boost


The Font Buckles Bra lifts and stabilizes your breasts with its wireless design, giving you a perkier appearance and deeper cleavage. The bra also reduces bounce for a more comfortable fit.
Wireless Comfort, Corset-Inspired Design


Experience all-day comfort without the hassles of wires! Our wireless bra delivers the same type of support as its wired counterpart but without the skin chafing and scarring. Crafted with a blend of comfort and style, its corset-inspired design gives a luxurious feel while you're wearing it.
Improve Posture



Improve posture by pulling your shoulders upright & pushing your chest forward.
Reduced bounce


The GodDess™ Comfy Push-Up Side Buckle Corset Bra is designed to keep up with your active lifestyle. Whether you're walking, running, or exercising, this perfectly fitted undergarment reduces bounce during physical activities – so you can stay focused and confident as you move.
No side spillage and bra lines


Wear this thoughtfully designed corset bra under any type of clothing for a flawless silhouette! It prevents side boob spillage and smooths out unsightly bra lines, giving you a seamless look.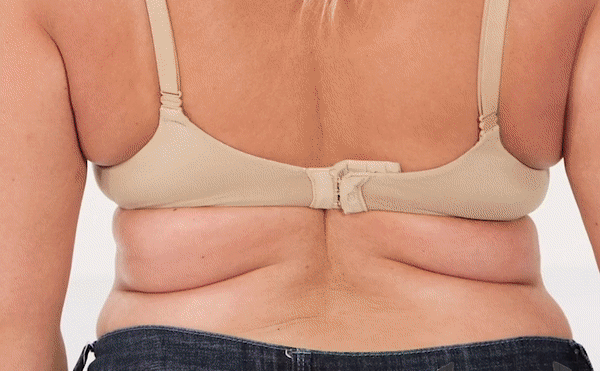 Air-permeable, high-stretch fabric


Make your everyday bra-wearing a breeze with our air-permeable, high-stretch fabric. The fabric features the lightness and breathability that only the finest material can provide. Aside from keeping you cool and comfortable for hours, the highly stretchable fabric also adapts to your body's contours, delivering the ultimate combination of form-fitting support and unrestricted motion for every moment of your day.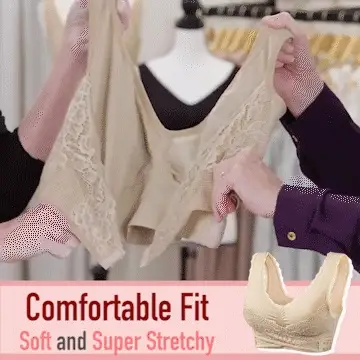 -
Package includes:
1 x GodDess™ Comfy Push-Up Side Buckle Corset Bra
View full details
Collapsible content
Our Commitment

Our products are 100% Cruelty-free, Vegan and Clean formula.
Shipping

We provide worldwide shipping.

Delivery time is about 10-15 business days .